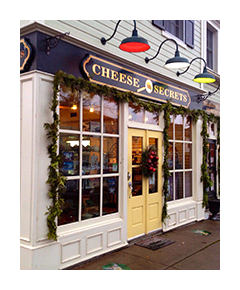 You've found us!
Looking for a boutique cheese experience where the finest local and imported specialty cheese (and other delicacies) are readily available, all in a friendly, helpful atmosphere?
Cheese Secrets is the purveyor of choice for many of the Niagara Region's wineries, chefs and caterers, and legions of home cooks. We have a wide variety of rare, hand made and farm fresh specialty cheese from Kincardine, Niagara, St. Mary's, Stratford, and Woodstock, Ontario, and many areas in the province of Quebec and the rest of Canada. Cheese Secrets also features popular and unique cheeses and accoutrements from Europe and around the world.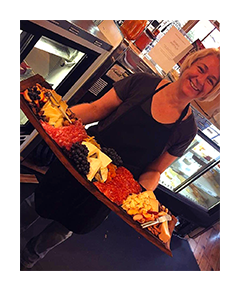 The secret at Cheese Secrets is that we specialize in artisan cheeses from Canada, with new favourites coming in every week. We carry some very special international cheeses too, including Roquefort Carles, St. Agur and St. Andre from France, top quality Parmesan and Grana Padano from Italy, Cave Aged Gruyere from Switzerland and some delicious cheeses from the UK as well. Local charcuteries (Pingue - delish), relishes, mustards, jellies, olives, smoked salmon, freshly baked bread are all offered for your pleasure.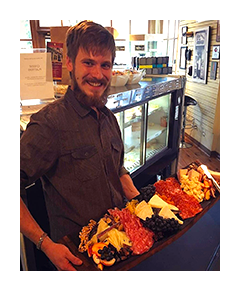 Catering Services
We also offer extensive Catering services as unique as your event. Whether you're planning a small get together in your home, or preparing for a 500 person event in one of wine country's excellent vineyards, think of Cheese Secrets. We can prepare and deliver the finest cheeses and charcuteries in Niagara-on-the-Lake.
Our expert staff will help select the best pairings with your wine selection and design a custom cheese platter to your specifications. For larger events, we can send one of our specialists to your event to serve and answer any questions related to the cheeses being offered.
We receive our cheese and charcuterie supply fresh every week, so please allow a minimum 2 days for intimate gatherings, and up to 7 days for large events to avoid disappointment on selection. Stop by our store and speak with one of our consultants about catering your next event.
We're here to help.
Need some help finding the perfect item? Maybe you'd like to treat someone special to a gourmet experience they'll not soon forget? We cheese to please!